The Jellyfish installations are artist

Debbie Solan's
response to escalating issues of ocean pollution.
The idea came in a flash of inspiration at 3am.

While working as part of a team of artists and scientists studying ocean pollution.
Debbie felt that using recycled grocery bags, and assorted plastics was an elegant solution to visually represent the data being collected by the scientists.

Silk painter and team member Marjorie Pezzoli worked tirelessly cutting miles and miles of tentacles for the installations.



















As friends and teachers, their influence and artworks are having an effect in West Africa bit-by-bit. I'll chronicle and report back . . . Jelly Girls . . . Roll !!! ~Kristina The Jellygirls - The Goodness Principle" - Jeffree Wyn Itrich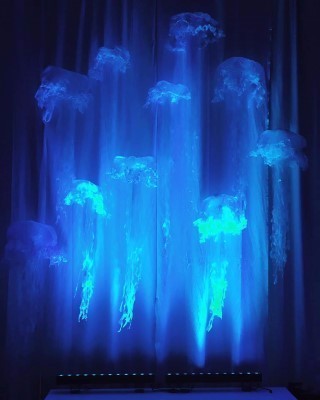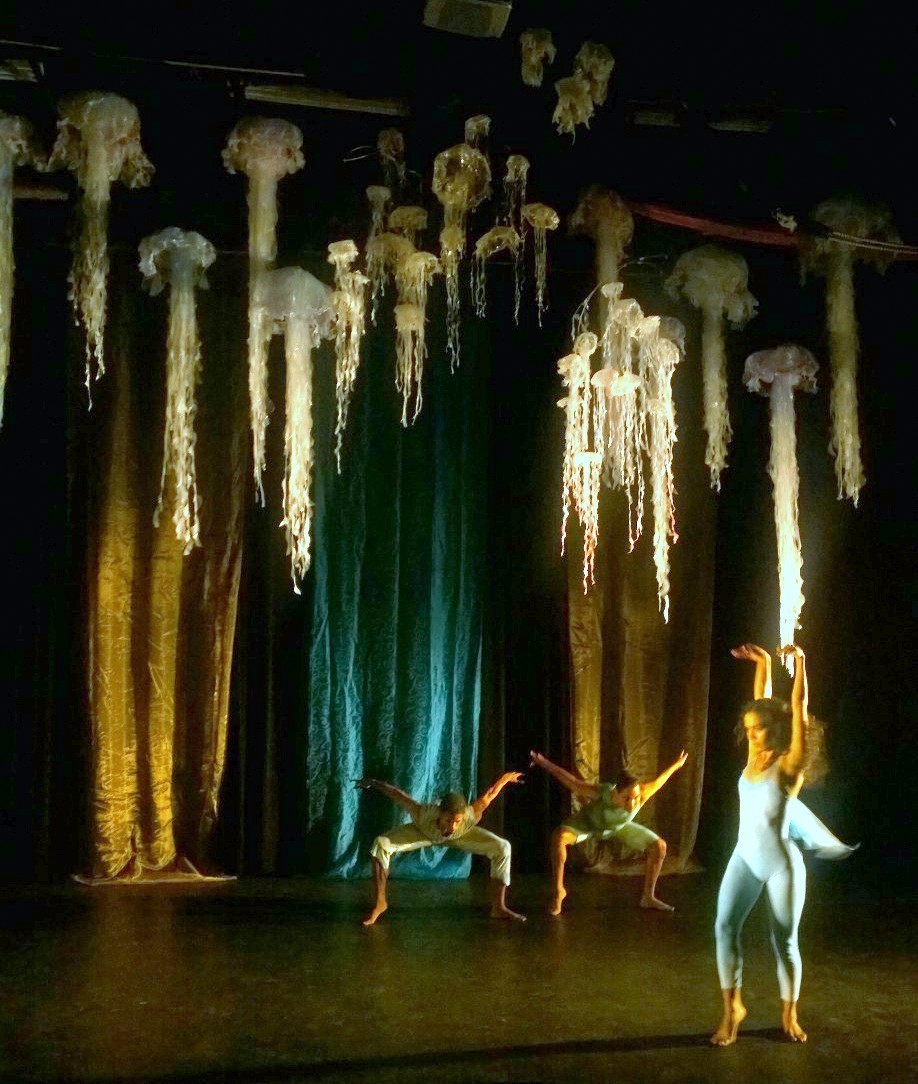 2016 Visionary Dance Theater
"Psalms" Show
2017 Atlantis Show
Epilepsy Foundation Fashion Fundraiser
To find out more about the project check out the