P2 - PALETTE to PALATE, 2013
Artists designed V.I.P Dinner Table
& BLANKS to BEAUTY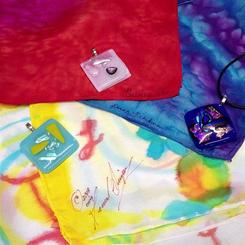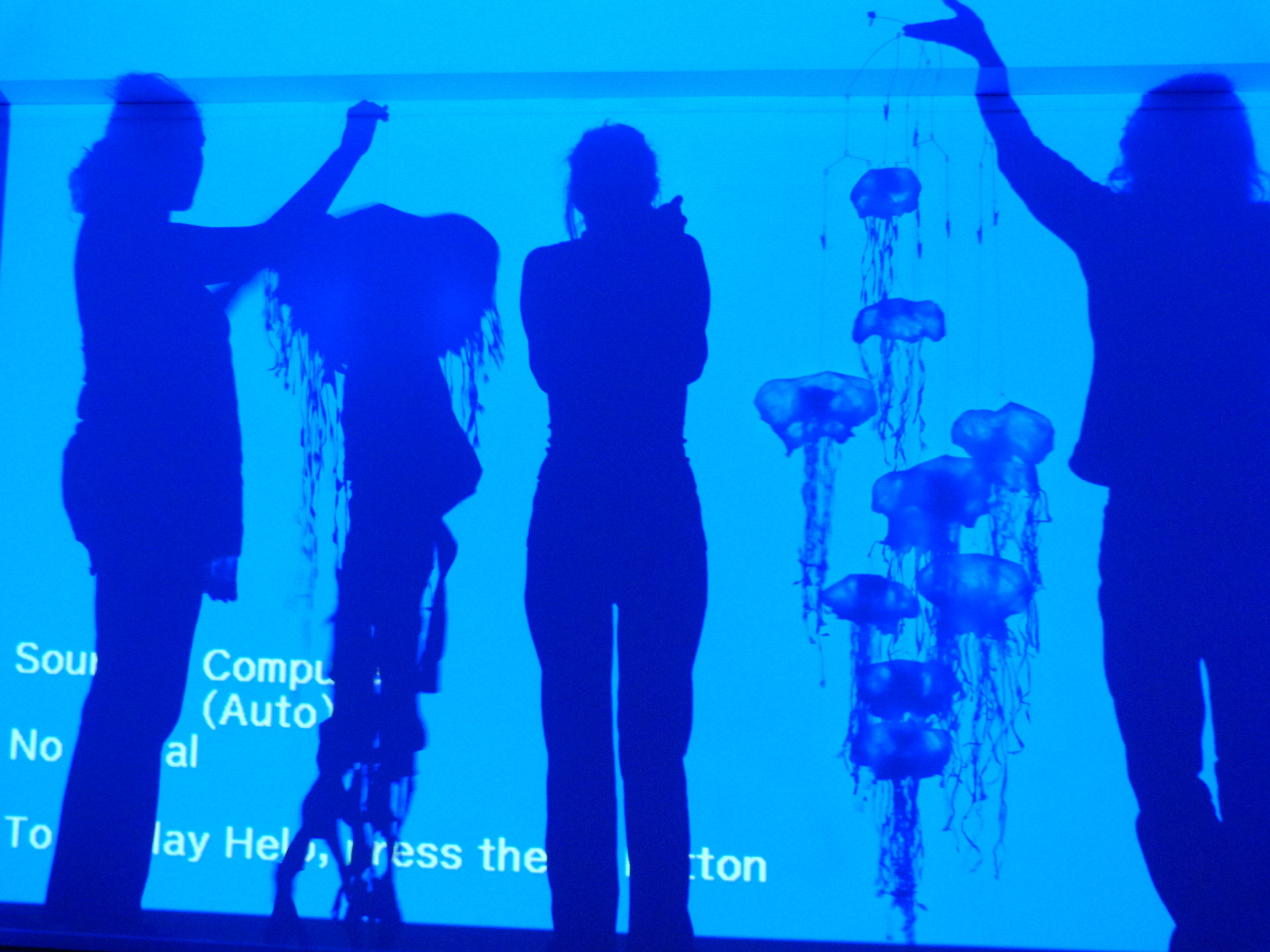 Young Audiences San Diego
"Solebration" 50th Anniversary, 2013

Sabrina Fein, Channel 6 Meteorologist
Karen Pearlman, Union Tribune Writer
Leonard Simpson, creator of Fashion Forward

Thank you to our San Diego celebrities
who came out to the Fusionglass Co.
Gallery to learn to paint silk scarves
and make fused glass pendants for the
YASD fundraiser.
The San Diego Best Dressed Awards is an annual fundraiser. Founded and produced by Leonard Simpson, this honorary evening of giving celebrates extraordinary philanthropists who Dress Every Day with the Gloves of Compassion and a Coat of Courage. The entertaining evening awards ceremony, formal seated dinner, fashion/theatrical show, and auction.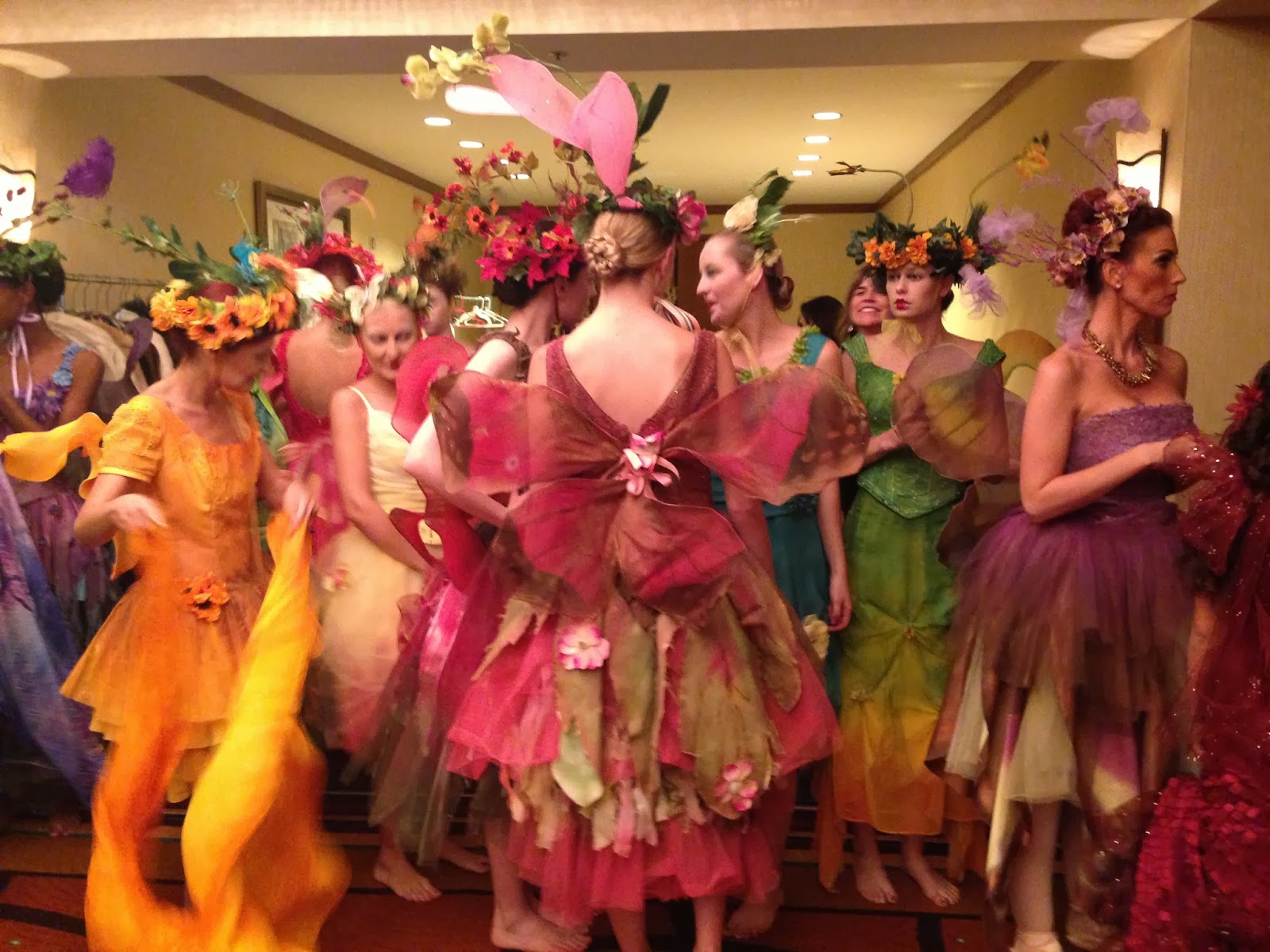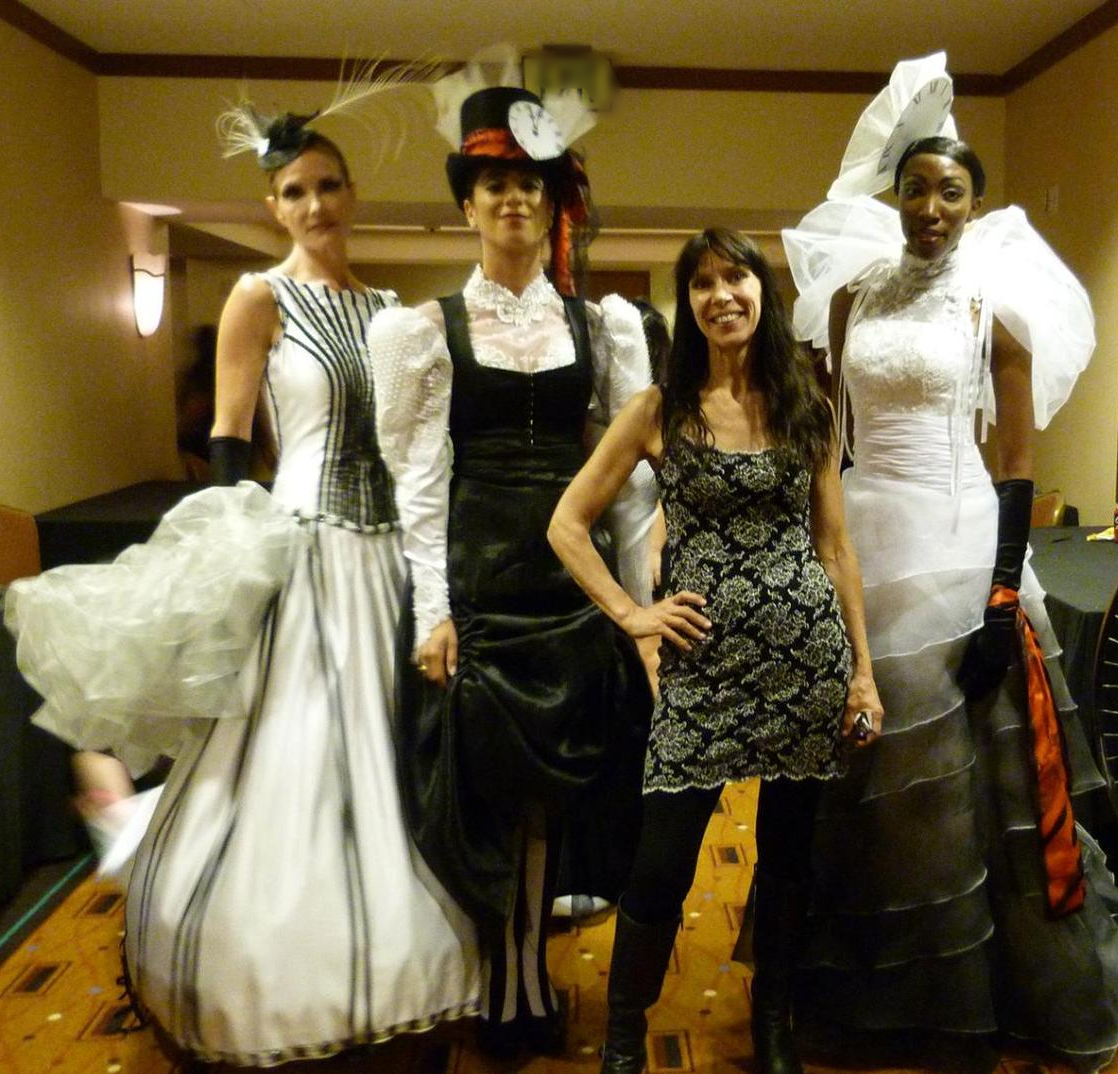 FGC Co-founder Debb Solan was invited for the second year to show her dresses with Marjorie Pezzoli's silks.
She also coordinated the Steampunk segment of the
show. Many thanks to the many creative individuals
from that community that willing gave their time and energy to the event.
"Graffiti Lace" was created for the San Diego Epilepsy Foundation fundraiser. The Honey Bee luncheon was a grand success.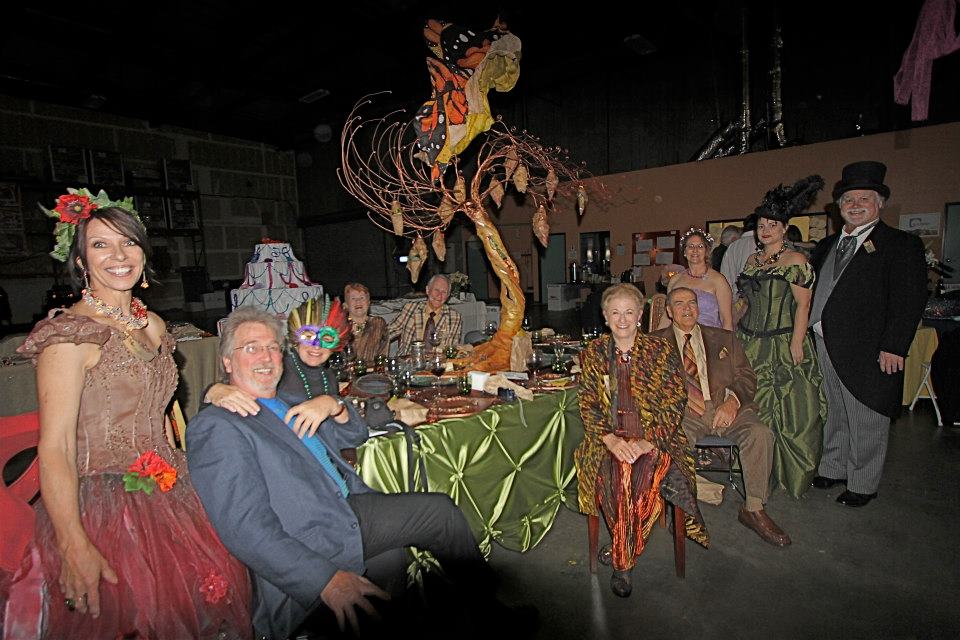 Jellygirl, [jel-ee] [gurl], noun
1. A person who gives back to
the community.
2. Creates beauty from the
materials at hand.
3. Inspires others to care.
Fusionglass Co. Pezzoli Art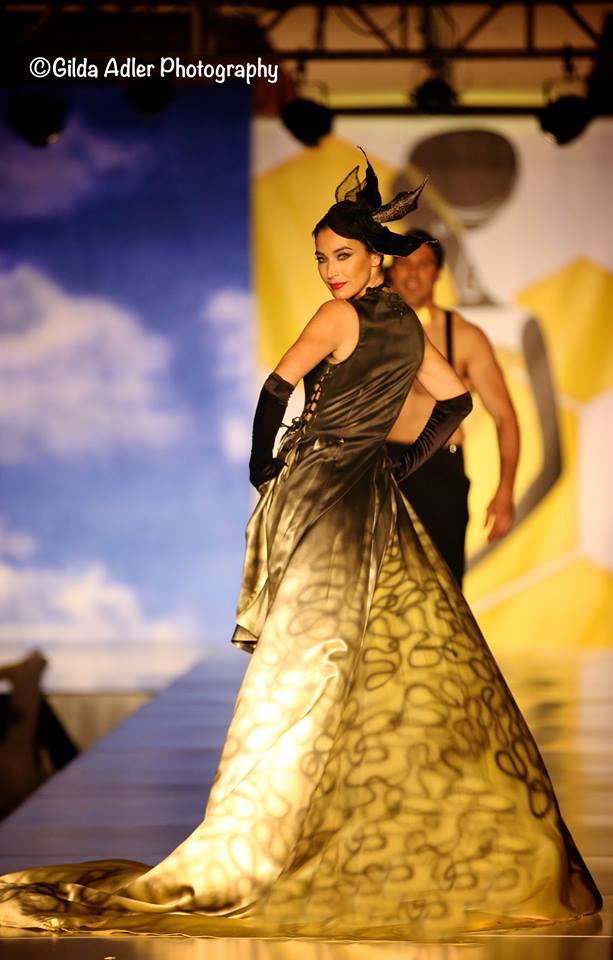 When we are on land, or take to the air, wings come out!